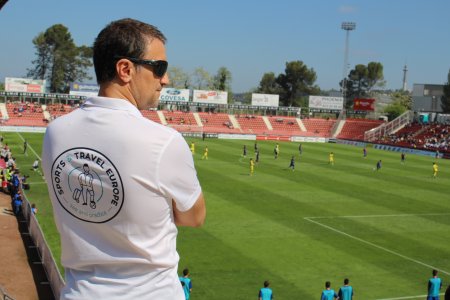 Let the specialists find the best sports and logistics services for you, according to your needs, your budget and your requirements. Your time is precious, and delegating to an intermediary whose job it is does not necessarily mean losing money ! This one is a force of proposal and well present on the spot to find the best offers and innovations on the market which will correspond best to you with serious and competitive service providers.
This intermediary who is YOUR agent on site is constantly there to check his suppliers before and during YOUR event; the proposed sites and equipment are regularly inspected in order to avoid any unpleasant surprises, the hotels are adapted to the range you want with always a remarkable quality/price ratio. Land transport are punctual and diligently controlled.
The best coaches and sports instructors in the most suitable stadiums and fields will be offered in the language that suits you.
SPORTS: FOOTBALL/SOCCER – BASKETBALL – FIELD HOCKEY – RUGBY – VOLLEYBALL – HANDBALL – PADDLE – YOGA – BIKING …
A 24-hour assistance will also allow you to better understand on the spot the organization and the small annoyances that your customers could feel (delays, administrative problems, language problems…).
The activity of the incoming agent is strictly regulated by the Tourism Code and must be covered by a financial guarantee for the benefit of the consumer.