Back on the Pre-season internship of the ASJ Soyaux D1 Women's Professional Club organised by Sports & Travel Europe.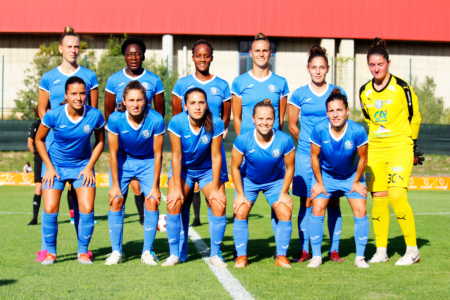 After only 3 stage of the 2019-2020 Arkema D1 Women's Championship, the ambitious ASJ Soyaux club is delighted with the pre-season training camp organised in collaboration with Sports & Travel Europe in Bilbao.
Indeed, from 06 to 09 August, the team led by Sébastien Joseph, assisted by Tom Bouvier (physical trainer), Amandine Guérin (goalkeeper trainer) and Afif Sfar (team Manager) carried out 4 intensive days of training in the beautiful city of Bilbao.
On the menu: 2 weight training sessions, 5 training sessions, 2 talks, 1 relaxation session at the pool, 1 ½ day city tour of the city (Artxanda Mirador, Cathedral, Guggenheim Museum, San Mamés Stadium,…) and to finish a friendly match against the professional team of Athletic Bilbao.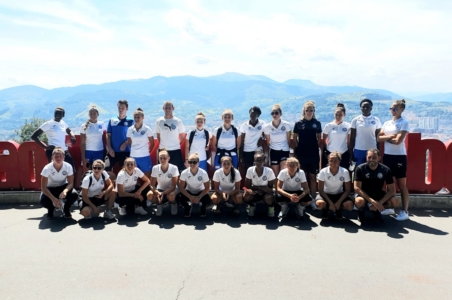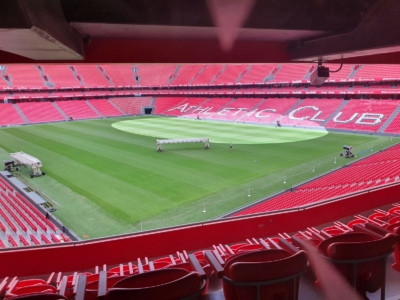 Despite the 4-1 defeat, video summary here, the team played a full and promising game and was able to take full advantage of this camp to perfect the tactics put in place by its coach.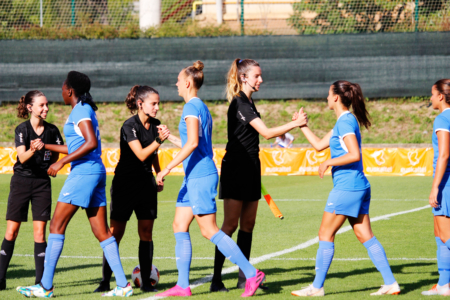 The team benefited on site from quality infrastructures with all the facilities on the same site (swimming pool, bedrooms, meeting room, training grounds, grass match field, weight room, restaurants,…).
Sports & Travel Europe was present on site to ensure and to guarantee the smooth running of this event and it was a success.
Note the visit of the club's sports director, Mr. Lapouge, who exchanged a club jersey at the end of the match with Mr. Aitor Elizegi, president of the prestigious Athletic Club of Bilbao. An honor to be received by the most important person in the club.
In view of the positive feedback from coach Sébastien Joseph and Mr. Lapouge, there is no doubt that this camp will be repeated next season.
Sports & Travel Europe will closely follow the results of the 2 clubs: ASJ soyaux in the French Arkema D1 championship and Athletic in the Spanish women's Primera Iberdola championship.
Good luck in their respective championships and see you soon!
https://www.sportsandtraveleurope.net/wp-content/uploads/2019/09/MG_0690.jpg
3456
5184
sportstraveleurope
https://www.sportsandtraveleurope.net/wp-content/uploads/2019/07/300x100xLOGON2d-1-600x300.png
sportstraveleurope
2019-09-25 14:30:49
2019-09-25 14:41:01
August 2019 : Pre-season internship in Bilbao, Spain, of the ASJ Soyaux D1 Women's Professional Club.