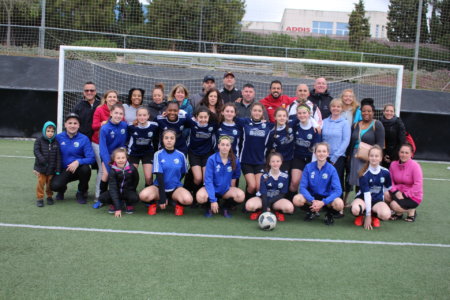 The Valencia C.F. Soccer Cup 2019 will kick off in a few hours' time and it was with a Master Class in the Ciudad Deportiva complex itself that the Repentigny Olympic team warmed up this morning.
Arriving in Barcelona last Sunday, the 12-13 year old players of the team, accompanied by their parents, took the opportunity to discover the Catalan Capital through a cultural treasure hunt and a stroll off the beaten track on the heights of the city accompanied locally by experienced French/english-speaking guides, it is now in Valencia that the main event is taking shape for the preparation of the tournament. Arriving on Tuesday, Wednesday was devoted to the recognition of the city and the famous site of the Cité des sciences. It is now time to prepare mentally and physically for the tournament.
1h30 of Master Class this morning with a certified trainer to prepare the girls for an unforgettable performance. They were even able to meet the women's team 1 there.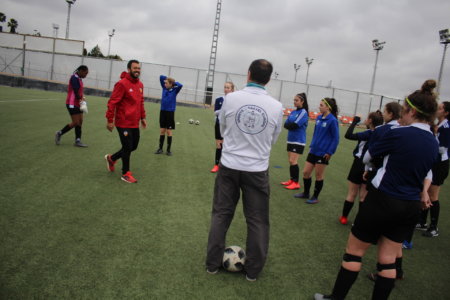 As a reminder, the football club F.C. Valencia was founded on March 18, 1919. His first team is currently playing in the first division of Spain. In the LFP's historic ranking, Valencia CF are third behind Real Madrid and FC Barcelona.
We are now all looking forward to the official opening of the tournament for these ambitious and energetic youngsters.
https://www.sportsandtraveleurope.net/wp-content/uploads/2019/04/IMG_7777.jpg
1280
1920
sportstraveleurope
https://www.sportsandtraveleurope.net/wp-content/uploads/2019/07/300x100xLOGON2d-1-600x300.png
sportstraveleurope
2019-04-18 16:08:43
2019-04-18 16:08:43
Pre-tournament master class with the F.C. Valencia for the Club Soccer de Repentigny from Quebec.